Author: Constanze Mager (Burgers' Zoo, Arnhem, The Netherlands)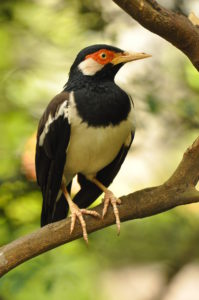 The Silent Forest Campaign has been launched six weeks ago. It's good to see how the really quick zoos registered within a few days! Wow! By now, almost 60 zoos registered as participants. Also great that quite a lot of zoos indeed pledge to raise money for the campaign. That money will really make a difference for the in situ conservation projects!
In the meantime, in my own institution, the Royal Burgers' Zoo in Arnhem, we're thinking or how to communicate the content of the campaign via the different education channels. The cheap and easy ones are really quickly realised. In January, we'll have an evening presentation on the topic for our season card holders. I'll talk about the campaign, our Burgers' Bush head keeper Christiaan will tell more about the proper care of rare Asian songbirds in our large rainforest hall. I expect at least 300 listeners, as this is the average number of people showing up on the lectures.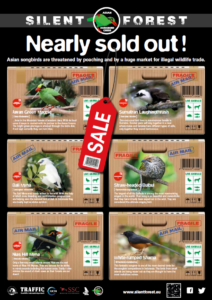 For the younger visitors, we have planned an afternoon of the youth university in our zoo on the campaign in February. The almost ready Powerpoint presentation for primary schools (soon to be downloadable on the campaign website) is of course a good basis for this lecture. And why not take birds in general as focus for our May holiday activity? There are a lot accessible topics around birds, like feathers, beaks, reproduction, the way the communicate etc, which would nicely complete an activity about the Silent Forest campaign. The core planning group of the campaign keeps having skype meetings at least once a fortnight. Because for a campaign group, the work is absolutely not finished once a campaign is launched!