Author: Julia Migné (Chester Zoo, UK)
We caught up with one of our Conservation Scholars and PhD student from Manchester Metropolitan University, Harry Marshall, to learn more about his research on the songbird crisis and the drivers affecting it.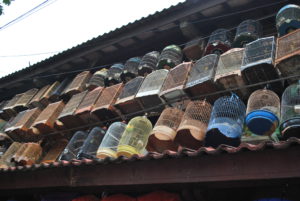 South East Asian songbirds are currently facing a major extinction crisis evidently driven by the huge scale of trade in wild birds apparent in the region. In Indonesia, millions of birds are being caught and traded to supply the demand for keeping caged songbirds, a phenomenon that is strongly embedded within the local culture, and for new trends such as participating in songbird singing competitions.
Understanding the importance of songbird keeping within the local communities is essential to the creation of mitigation techniques. With an interdisciplinary background in anthropology and conservation, Chester Zoo Conservation Scholar Harry Marshall is investigating the social aspects of the trade using techniques such as questionnaire surveys, online sampling methods, and focus groups to create a picture of what drives people in Indonesia to keep songbirds. He says: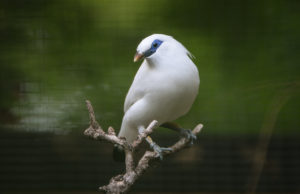 "We've known for a long time now that the biggest drivers of population declines in wild species are generally human activity. However, recently people are starting to realise that it's hard to make any difference in conservation unless you are working with people and looking directly at the interactions between humans and wildlife that cause such declines."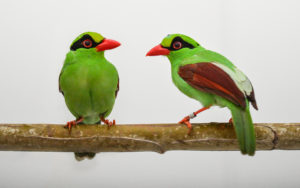 Once all the data are collected, Harry will analyse them and will present and discuss the results with the local communities involved in the project. By learning more about the local culture and people's perceptions, we are hoping to facilitate change and promote more sustainable alternatives such as buying captive-bred songbirds instead of wild-caught ones.
Trade is one of the biggest drivers of biodiversity loss at the moment and understanding the underlying reasons pushing people to exploit wildlife is crucial to find ways to mitigate its impact!
More info on Harry's work in the Resources section.