Authors: Matyáš Adam & Barbara Tesařová (Zoo Liberec, Czech Republic)
We are happy to see new ideas come to life to raise awareness of the Asian songbird crisis.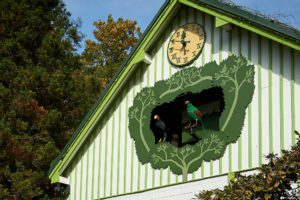 Liberec zoo, the oldest zoological garden in the Czech Republic celebrating its 100th birthday next year and the home of the Silent Forest campaign office, has just unveiled a unique Bird Astronomical Clock!
It introduces the endangered Asian songbirds, which have become a target of wildlife trade, to zoo visitors.
Similarly to the Walk of the Apostles on the famous Prague Astronomical Clock, every hour the six campaign songbird species appear in the window and visitors can listen to their songs.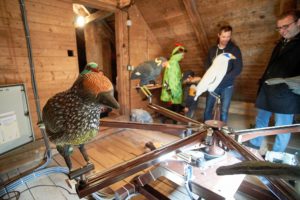 The beautiful bird models are made of wood and steel and measure one meter! Built in cooperation with the Technical university of Liberec and a Czech sculptor, the clock draws attention to the problem of extinction of the quite unknown songbird species.
The endangered bird clock – whose idea was suggested 10 years ago – has finally become reality, and it is gorgeous!
Don't forget to go see it next time you are in Liberec Zoo!