Today is the final day of the CITES CoP19 and it has been intense two weeks of learning, understanding, negotiating and adapting. It is with a feeling that the understanding of the need for conservation of wildlife is growing with the nations of the world as the conference is wrapping up and I write this blog.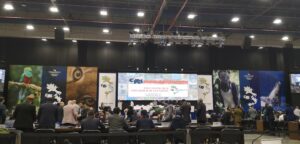 The two Songbird proposals supported by the EAZA Silent Forest Group were today ratified and are now officially adopted by the Convention on International Trade in Endangered Species of Wild Fauna and Flora (CITES) which is an international agreement, signed by 184 parties, designed to ensure that international trade in animals and plants does not threaten their survival in the wild.
It is common that there are dividing opinions about the proposals submitted but at this CoP although there was plenty of heated negotiation and intergovernmental discussion there was also an unprecedented number of proposals which was agreed upon in consensus without voting needed.
This was also the case for the two songbird proposals and the document 74 on improved protection of songbirds under CITES which received an amazing amount of support from the Parties as well as other observer organizations.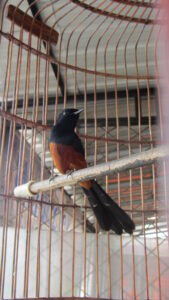 In the case of the White-rumped Shama nearly all range-states actively spoke out in support of the proposal, and none opposed this proposal. Particularly important was Indonesia who formulated their commitment for the conservation of this species which have the highest diversity of subspecies, in this country, with many of which are under serious pressure due to the trade.
The CoP19 has also been a great opportunity to forge an even closer relationship to our many partners who co-sponsored our side event and support our research activities in so many ways. Meeting old friends and making new ones is also an integral valuable part of conferences. We look forward to continue the work and together identify new priorities.
A deepfelt thank you to Panama, and the Parties dedicated to conservation and sustainability in the international trade wildlife. Hasta luego Panamá, hasta luego CITES!