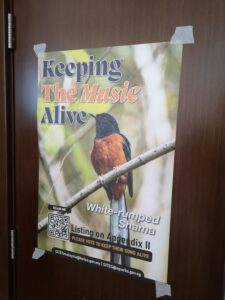 Under the title Keeping the Music Alive the governments of Malaysia and Singapore held a wonderful side event aimed at explaining the rationale behind the two proposals, 8 and 9 on the White-rumped Shama and Straw-headed Bulbul respectively. The meeting held at the CITES CoP19 last night (17 November 2022) was well attended and enthusiastically promoted conservation efforts for songbirds. The meeting was moderated by Dr. Melvin Terry Gumal from the Sarawak Forestry Corporation, Malaysia and graced with excellent presentations from Dr. Jessica Lee from Mandai Nature/ASTSG, Dr. Adrian Loo from National Parks Board of Singapore, Undersecretary Dr. Farrah Shameen from the Malaysian Ministry of Energy and Natural Resources and Martha Williams from US Fish and Wildlife Service.
It is apparent that the Critically Endangered Straw-headed Bulbul is just one step away from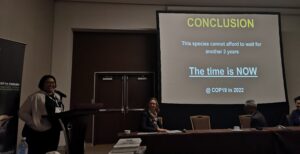 extinction it's appendix I listing will allow more control, enable establishment of only sustainable captive breeding and trade to be legal and for illegal activities to be punished harder. It is also apparent that the White-rumped Shame is currently on the same path which have led the Straw-headed Bulbul to the edge of extinction a CITES appendix II listing in this species is only one conservation tool needed to keep this species away from a Red Listing and avoid further local extinctions. In conclusion; the Time for Action is Now recomending all Parties to vote yes on these two proposals.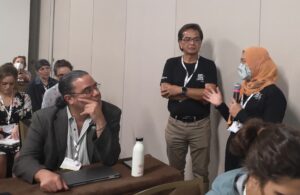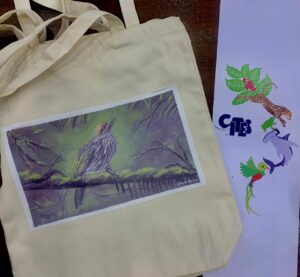 The two proposals have not yet been treated in the agenda of the Motions of the Committee 1 meetings of the ongoing CITES CoP19. As soon as a decision has been made, we will post an update in the Silent Forest News/Blog.