Conservation politics. Many are aware of the approaching environmental conferences, particularly the UN Climate CoP27 and perhaps at least heard of the CBD UN Biodiversity CoP15 to be held in December, but only few will know the CITES CoP19; a crucial meeting for wildlife conservation that will take place from 14 to 25 November 2022 in Panama City, Panama.
Very fitting to the EAZA21+ Conservation Campaign the Silent Forest Group is also engaginging with the big nature conservation frameworks. CITES is surely among the most relevant.
The Silent Forest Group will be joining the CoP19 in 2022 as part of the EAZA delegation in the role as an Observer NGO. We strongly support the better use of CITES for increased protection of songbirds and during the event we will be actively advocating for this. We will also supporting the two listing proposals for songbirds:
Proposal 8, submitted by the governments of Malaysia and Singapore to list the White-rumped Shama (Kittacincla malabarica) in Appendix II.
Proposal 9, submitted by the governments of Singapore, Malaysia and USA to up-list the Straw-headed Bulbul (Pycnonotus zeylanicus) from Appendix II to Appendix I.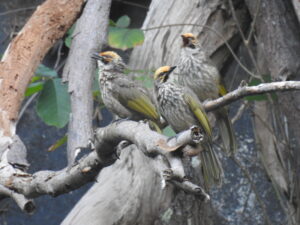 Read more about our activities at the CITES CoP19 and follow updates here.