Author: Chipura Svetlana (Park of flora and fauna "Roev Ruchey", Russia)
Park of flora and fauna "Roev Ruchey" continues to actively participate in the EAZA Silent forest campaign by addressing global and local problems in the field of biodiversity conservation.
Like our friends and colleagues from other zoos of Russia and the world, we conduct popular science events, lectures, thematic classes, field practices, children's workshops and creative competitions aimed at promoting respect for nature and animals. Each event attracts at least 500 participants, which is quite high for our city and region!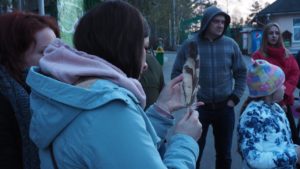 A few months ago, the Day of Birds was organized and dedicated to raising awareness of bird diversity and protection. Our visitors discovered the feathered inhabitants of the zoo and learned to identify species by feathers and tracks. They also learned about the factors threatening the populations of the different species and about the IUCN Red List categories.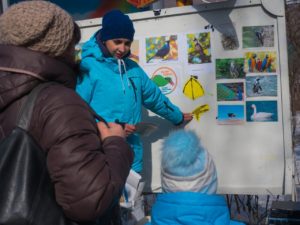 Young naturalists were also engaged in research activities, studying the behaviour and breeding conditions of exotic animals. At conferences, both in and outside the Park, the schoolchildren defended their projects and abstracts on the subject of nature conservation and optimization of the use of natural resources.
At the thematic classes of the Grandfather Roy's Academy, students were introduced to the wildlife not only in their native land, but also in tropical areas. Under the guidance of experienced zoologists, they studied the social structure, reproduction and behaviour of birds, their taxonomic distribution and range in nature.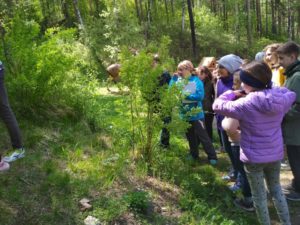 Finally, field trips were organised to observe birds in their natural environment and learn to identify the vocalizations.
In all these activities, the students showed a great interest and willingness to preserve nature, not just admire and enjoy it.
As one of their key priorities, the park "Roev Ruchey" will continue to strive to educate the population about wildlife conservation.