Copenhagen Zoo held its first Silent Forest campaign day on 24 November and it was a success!
On that day, the Tropical House was not only the home of our bird species but also welcomed art, educative activities and a lot of FUN!
Our nature interpreters and the famous Carl Christian Tofte, artist and bird-book illustrator, painted and talked about birds.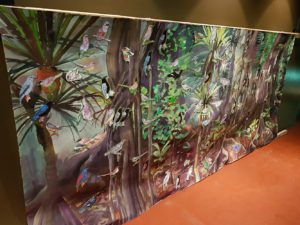 Kids could color or paint their own songbirds and "release" them to the wild on the rainforest wall. In the meantime, in the free-flight and bird enclosures, our zookeepers presented our bird species while feeding them and talking about enrichment activities. The threats and the situation in Asia were of course mentioned and great discussions took place in front of the exhibits.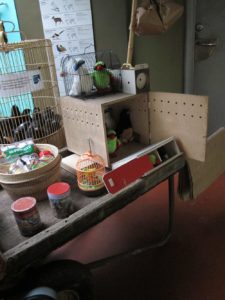 A perfect way to highlight the Silent Forest campaign and show visitors how they can help fight this crisis by donating their old binoculars (more information on the binocular collection here), some money or buying a cuddly Songbird toy for Christmas!
A great day to be repeated!