| | |
| --- | --- |
| Applicant | Metropolitan University and Birdlife International |
| Project coordinators | Stuart Marsden, Nigel Collar |
| Location | Bali, Indonesia |
| Pledged amount | €44.000 |
| Flagship species | Bali Myna (Leucopsar rothschildi) – CR |
Project funding progress
100% funded and money transferred on site!Raised: €44000 of €44000
The Bali Myna (Leucopsar rothschildi) is a Critically Endangered Asian (specifically Indonesian) songbird and one of the most iconic bird species on the planet. It owes this twin status to its extraordinary beauty, being snow-white in plumage with black primaries and tail-tips, plus a yellow-tipped bill, blue eye-ring and flowing crest. However, it is also regarded with astonishment by biologists because it possesses great evolutionary distinctiveness (the sole member of the genus Leucopsar) and yet is confined to an island (Bali) which is biogeographically so closely linked to Java that no other bird species—and certainly no genus—is endemic to Bali alone.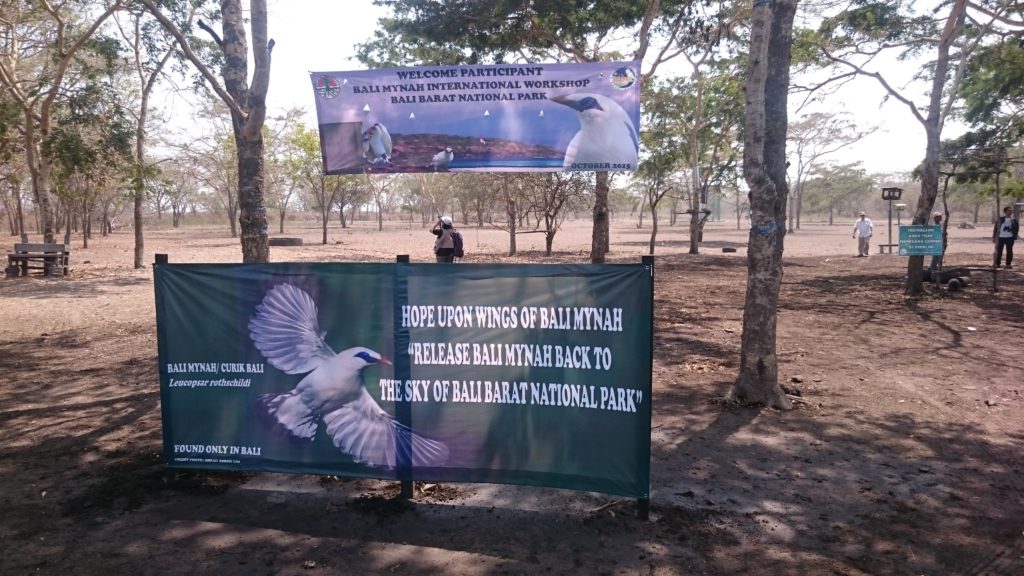 Trapping for the domestic and international cage-bird trade has played a major and probably principal part in the decline of the Bali Myna to virtual extinction in the wild. While the captive population steadily built up over the past five decades, the single population in the wild inexorably fell until, in around 2006, it may briefly have disappeared altogether. In its native range the species now survives, only as a result of annual supplementations of captive-bred birds, in tiny numbers in Bali Barat National Park (BBNP), north-west Bali, Indonesia. Birds released on Nusa Penida, south-east of Bali (not known to be part of the original range) are conflictingly reported to have disappeared or proliferated, but the most recent evidence suggests that a population at least survives there.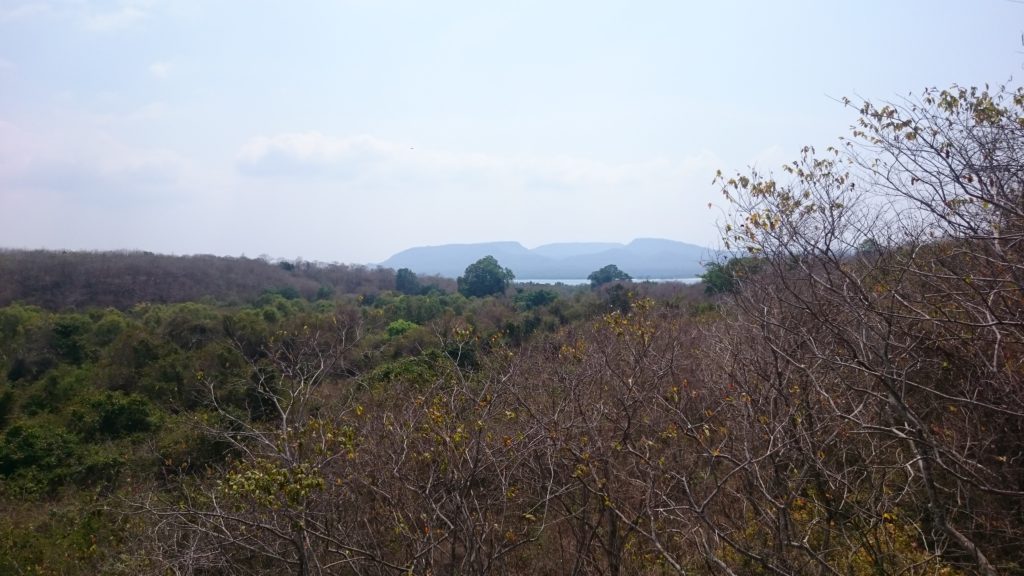 In addition to this, a number of private initiatives have sprung up around Bali with the aim of establishing local populations of free-flying birds released from captivity, including the Begawan Foundation, Sibang, southern Bali, and the Menjangan Monsoon Resort, bordering Bali Barat National Park. This three-year project will support the Indonesian authorities in establishing significant free-flying, safe and sustainable populations of Bali Myna in Bali Barat National Park (BBNP) and other sites. Project activities are diverse and our plan flexible, but a constant is that all activities will be undertaken as knowledge partnerships between relevant authorities within Indonesia, the Bali myna conservation society (APCB), the Bali Myna International Advisory Board (IAB), and other interested parties. It includes a major radiotracking project to monitor post-release birds, and a variety of conservation-relevant studies by an existing PhD student and Indonesian students.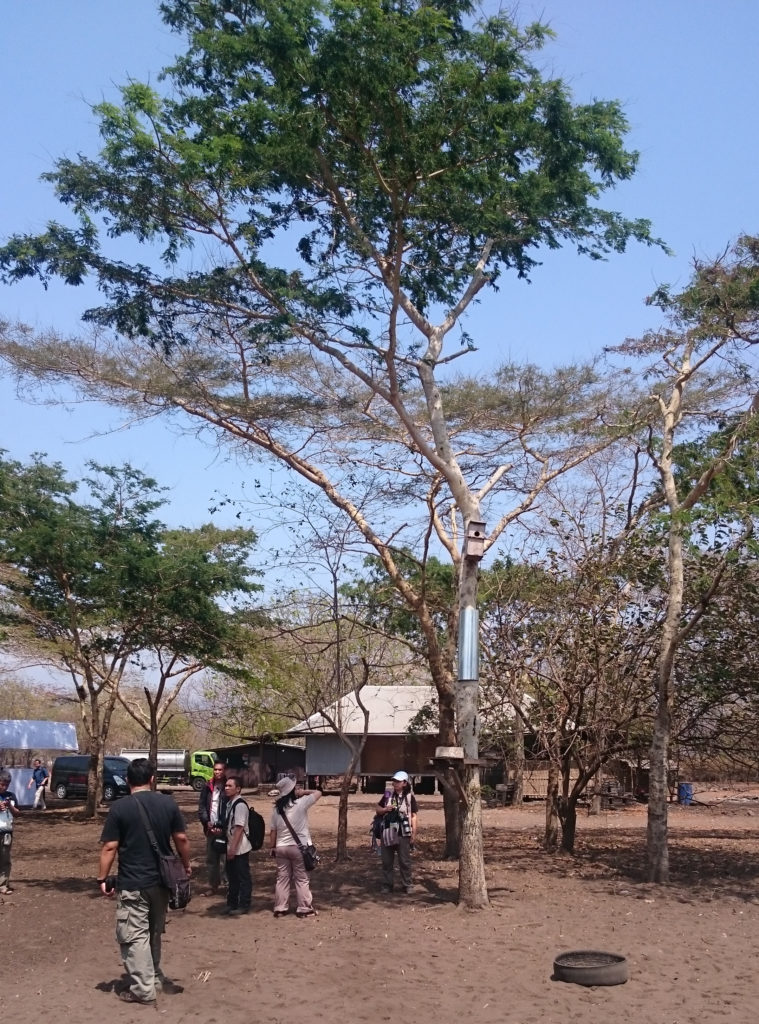 Project objectives:
Devise robust pre-release, release, and post-release protocols with input and agreement from multiple stakeholders
Introduce a robust system of monitoring and studying released Bali Mynas in BBNP using standard radio-telemetry tracking to determine the key ecological needs of the species
Support Indonesian students/ecologists to conduct studies of Bali Myna
PROJECT UPDATES AND FURTHER INFORMATION:
September 2018 2018 Owen. Bali Myna update EAZA Campaign
December 2019 Bali Myna Fieldwork" Project Updates – Silent Forest
February 2020 Community engagement projects for Bali Mynas
March 2020  Update on Ecological Monitoring of Bali myna at Bali Barat National Park
September 2020: Video KASI Foundation