Introduction 
Ecosystem Impact Foundation works to keep the wild landscapes of Bangkaru and Simeulue Islands, Aceh, Indonesia, wild through a sustainability approach where business, people and nature thrive alongside each other. Our approach is both scientific and community driven. We see no distinction between what is classed as an environmental issue, and what would be classed as a social issue, as from a holistic interdisciplinary perspective everything is connected. We believe that it is only by taking into account social, environmental and political factors, that real lasting change be made.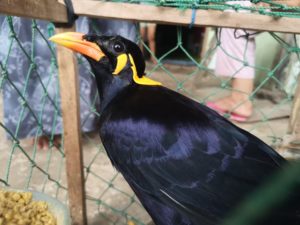 Bangkaru and Simeulue islands are home to some of the world's most endangered bird and turtle species. It is therefore our mission to save these species from the brink of extinction. Ecosystem Impacts runs the Bangkaru Ranger Programme which, through patrolling the islands beaches and forest, protects Bangkaru's bird and turtle populations. (Treasure Island Project)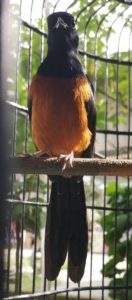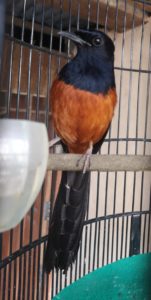 On Simeulue Island, Ecosystem Impact is setting up breeding programmes for Simeulue Hill Myna (Gracula religiosa miotera), Simeulue (Barusan) Shama (Kittacichla malabarica hypoliza) and Babi (Barusan) Shama (Kittacichla malabarica opisthochra). All three species are near-extinct subspecies according to the Silent Forest Group and IUCN Asian Songbird Trade Specialist Group.
As part of its environmental education initiatives, Ecosystem Impact runs a Nature School (Sekolah Alam), which teaches local children basic English whilst concentrating on conservation themes, so as to increase awareness around environmental issues. Ecosystem Impact carries out regular beach cleans of Simeulue's and surrounding islands' beaches. The plastic waste from the beach cleans is then recycled in an appropriate technology plastic recycling factory. Local children participate in beach cleans and the factory is used by the Nature School as an educational tool.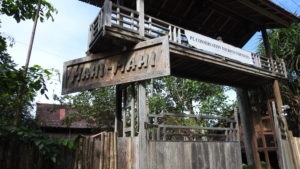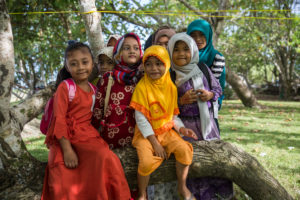 Together with partners āluān, a sustainable organic coconut oil producer also based on Simeulue Island, and Mahi-Mahi Eco-Resort, Ecosystem Impact are in the process of developing landscape level protection for Bangkaru and Simeulue islands by achieving protective status, building ranger programmes and developing proposals for UNESCO Biosphere Reserve status. A crucial component of achieving our goal is securing the populations of Simeulue, Bangkaru and other surrounding islands critically endangered bird and turtle populations and their habitats.
This project is supported by technical advise and endorsed by Silent Forest and ASTSG since the initiation in 2020. Aditionally, the project received financial support from Silent Forest in 2021.
PROJECT UPDATE:
November 2022: Simeulue Barusan Shama Breeding Project – Final Report
October 2022: Simeulue Songbird Conservation Progress Report
November 2021: Check out the ASTSG webinar "Operation Barusan Shama"
July 2021: Field survey carried out in Simeulue and sourrounding islands, report only available on reasonable request as specific occurance locations must be kept confidential.
April 2021: Simeulue Barusan Shama Breeding Progress Report
February 2021: Simeulue Conservation Breeding and awareness Programmes
December 2020: Songbird Breeding Interim Report
June 2020: Conservation breeding and awareness Programes Update
April 2020: Conservation breeding and awareness Programes