| | |
| --- | --- |
| Applicant | Nias Heritage Museum |
| Project coordinators | Nata´alui Duha, Simon Bruslund |
| Location | Nias Island, Indonesia |
| Pledged amount | €25.000 |
| Flagship species | Nias Hill Myna (Gracula robusta) – CR |
Project funding progress
100% funded and money transferred on site!Raised: €25000 of €25000
Project newsletters
Throughout the island of Nias, located off the west coast of Sumatra, there still are a considerable number of singly kept pet Hill Myna's to be found with private owners. However the availability of further birds from the wild is dwindling due to the depletion of the populations on satellite islands. Therefore it can be assumed that the remaining captive birds on Nias are ageing and that time is of essence to establish an ex-situ breeding population.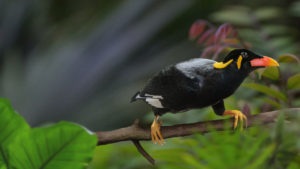 The Nias Heritage Museum runs the only publicly open animal collection on the island and is the only organisation to provide structured environmental education on the threatened plant and animal species of Nias. There is a strong interest in furthering this work in cooperation with the KASI Foundation, Heidelberg Zoo and the local, regional and national authorities.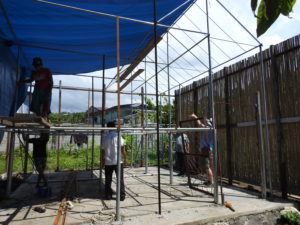 Project objectives:
Develop staff skills for modern husbandry and management of wild animals and in particularly songbirds in cooperation with Taman Safari Indonesia (supported by Heidelberg Zoo).
Develop spaces for holding and eventually breeding any Magiao (Nias Hill Mynas) which become available through cooperation's, donations or confiscations, with holding and breeding aviaries in a safe Conservation Breeding Centre
Start a campaign promoting the Magiao as the symbol of Nias and encourage holders and owners to stop any poaching and trafficking activities that harm this species and to place valuable birds in the care of the project
Finalise a legal framework MOU with relevant authorities and all partner organisations.
Establish the daily care and security of the breeding centre, involving management protocols and practices in cooperation with the KASI Foundation and Heidelberg Zoo.
Survey for suitable release sites and lobby for field management to re-establish a wild population of Nias Hill Myna's.
Develop strategies for release and post-release monitoring and management.
Provide/support the socialisation and environmental education of stakeholders and communities.
Involve the Nias Bird Club and the songbird competition communities.
Evaluate the project periodically and investigate expansion in other threatened species such as Nias Black-tailed Shama or Straw-headed Bulbul.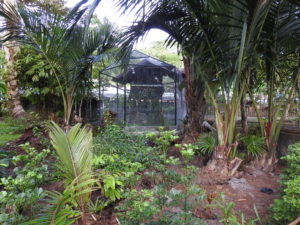 PROJECT UPDATE:
April 2020 Save Magiao news April 2020